Looking for a few fun, easy fall crafts for kids to try this year? Look no further! Truthfully, the Fall crafts are nearly endless, mainly thanks Thanksgiving and Halloween. There are plenty of Thanksgiving crafts for kids and even more easy Halloween crafts for kids. But even outside of the holidays, we have a feeling the gorgeous colors, cozy scents, and nostalgia-inducing sounds of the season will inspire you and your kids to create something truly beautiful. An added bonus is the crafts you make can double as Halloween mantel ideas. Your kids will love that their artwork is displayed as decor. From stamped pumpkins and pine cone bunnies to couldn't-be-easier silhouette art and even Halloween-approved, yarn-wrapped mummies, there's something on our list for every occasion—and every budget. Not only will you and your children be able to trace, illustrate, stamp, cut, and glue your way through these fun projects, but you'll also get to spend a ton of extra quality time together, making memories that will last a lifetime. And the way we see it, at the end of the day, that's what crafting is really all about. So what are you waiting for? Grab a few pipe cleaners and a couple jars of paint in your favorite fall hues, then encourage your kids to create, create, create.
1. 
Ruler Organizers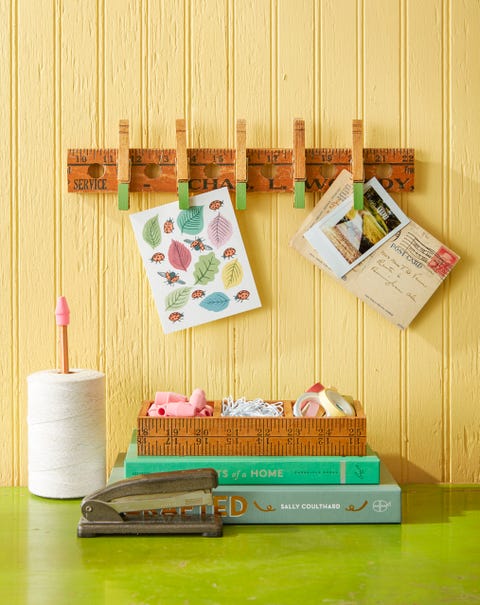 Painted clothespins and a trusty ruler are a match made in heaven. Your child can pin up artwork, playdate reminders, and notes from pals.
2. 
Cotton Candy Monsters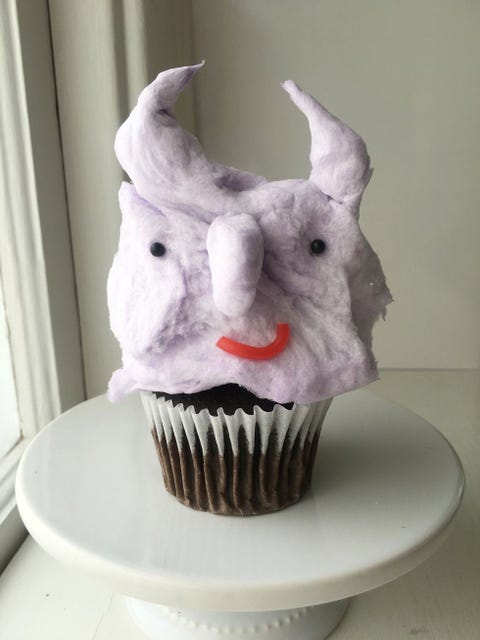 The options are endless when it comes to molding cotton candy into funny-looking monsters. They make the perfect cupcake topper.
3. 
Ruler Necklace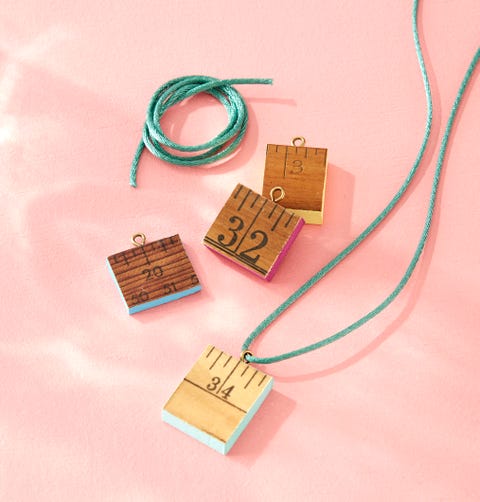 Painted edges make these ruler necklaces extra special. Parents will have to cut the rulers into small pieces, while kids paint the edges and thread the cording. They're great teacher gifts and the perfect accessory for back to school.
4. 
Leaf Ghosts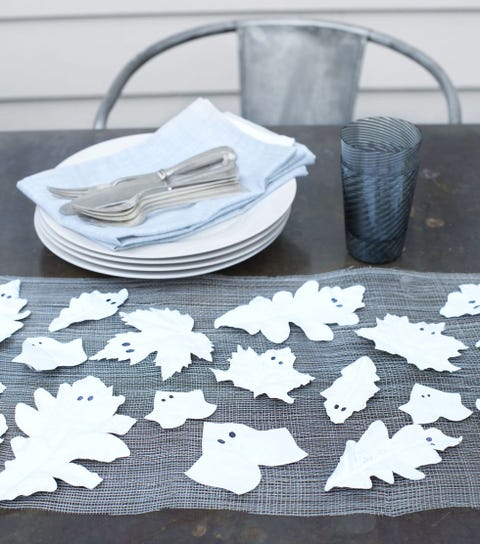 Send the kids out to forage for fallen leaves, and then head indoors to make these un-boo-lievably adorable ghosts. Paint the leaves with white paint. Once dry, draw on black eyes with black permanent marker. String them together for a spooky garland, scatter them along the table, or use them as place cards.
5. 
Pumpkin Apple Stamps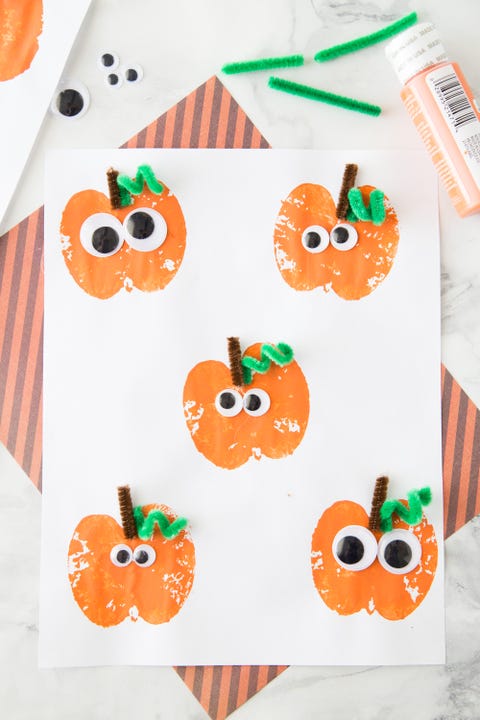 COURTESY OF MADE TO BE A MOMMA
Ever used apple stamps before? If not, you're going to want to give this brilliant, multi-purpose crafting technique a try. Simply cut an apple in half, and suddenly you've got a stamp. These pumpkin cards, you'll soon learn, are only the tip of the iceberg.
Get more ideas and read the full article here. 
Source: Country Living Magazine